the dog in China's ancient tombs
Pedro Ceinos Arcones. La Magia del perro en China y el mundo.  Dancing Dragons Books.  2019.
(Excerpts from the book)
The dog in China's ancient tombs
In China, dogs buried with their owners have been discovered in archaeological sites belonging to the most important cultures. One of the oldest is that of Jiahu, in Wuyang, some 9,000 years ago, where the eleven dogs buried in their homes and cemeteries already suggest complex symbolic systems and evidence of shamanistic rituals, characterized by the custom of burying dogs in tombs and foundations of houses. A ritual that will remain alive for thousands of years, having also been discovered in the Neolithic village of Bampo, inhabited some 6,000 years ago, as well as in later settlements of the historical epoch. This indicates that the dog was used as a watchdog and that this function had acquired a magical and spiritual dimension (Underhill 2013:224, Yuan 2008).
Dogs accompanying people were found in the funerary grounds of other settlements. In tombs that gradually become more sophisticated, especially the largest that are believed to have belonged to the ruling class were included symbols that mark the belief in a new life (red marks, the color of life), perhaps in another world similar to that of the living (burials with ritual objects and others of daily use) and a route that the soul must pass (with the help of the dog).
Other ancient remains suggest that the dog was the companion of man and that he was not bred as food. The analysis of certain isotopes in their bones shows that they ate basically the same food. On the bones of deer and other animals consumed by their flesh, no incisions made by dog's teeth have been discovered, while there are marks of teeth of rats and other carnivores. That means that dogs were not fed on human waste, but their role in the family economy was valuable enough to feed them with care. In addition, the general pattern of canine skeletons, often whole and uncut in their bones, responds more to that of the humans than to the animals consumed by their meat, usually cut up to be handled more easily. Finally, the different sizes of dogs unearthed from this long period show that different breeds of dogs adapted to different tasks were already being selected in China (Wang 2011).
The dog as a funerary element reaches great exuberance during the Shang dynasty (XVI-XI BCE), when not only were the tombs of the most powerful were furnished with a surprising amount of bronze objects, some of magnificent craftsmanship, but the number of sacrificial victims, including human victims, increased tremendously. Amid the imperial ardor that gave rise to massive sacrifices of enemies in tombs and in the consecration of public buildings, the dog continued to represent a foremost meaning. Its presence accompanying its master on the journey to the afterlife is a constant in the tombs of the Shang dynasty. Even in relatively humble burials, it is surprising to find the presence of dogs as companions. We know it is not a guardian because it is not at the door, but next to the deceased, usually just below him, looking in the same direction, sometimes with its own coffin. It is the guide and traveling companion. It is the companion of the dead par excellence.
An assessment of the inscriptions on oracular bones, the first Chinese writing, widely used during this dynasty for divinatory purposes, shows that the dog was one of the sacrifices of choice for the deities of the winds. Possibly because of its luminal position at the boundary of the worlds, its sacrifice became common in rituals related to the deities of the directions and of the rains (Eno 2010). The sacrifice of dogs was also common in the founding of cities and public buildings, as well as to worship the deities of the earth, for they appear buried. During this dynasty, there were dog breeding centers, where specimens were selected for hunting and sacrifices. Hunting had a ritual and military character for the Shang. The royal hunting expeditions showed the sovereign in his double dominion of the natural and human world, as the lord of nature and owner of the lands inhabited by men.  During the hunt, the king was accompanied by many dogs kept in charge of officers stationed near the hunting grounds.
Image: China Cultural Relics
More posts on Chinese culture
El mundo de las cortesanas de Shanghai Las chicas cantantes de Shanghai. Una novela de Han Bangqing. La acción de esta novela discurre, como indica su título, en el mundo de  las chicas cantantes de Shanghai, del que a la vez es una descripción. Las chicas cantantes...
More posts on China ethnic groups
El mundo de las cortesanas de Shanghai Las chicas cantantes de Shanghai. Una novela de Han Bangqing. La acción de esta novela discurre, como indica su título, en el mundo de  las chicas cantantes de Shanghai, del que a la vez es una descripción. Las chicas cantantes...
El Top 10 de Yunnan- Lo que no te puedes perder. Lago Lugu. Paisaje. El Lago Lugu es el más bello lago de Yunnan. Situado a 3.000 m. de altitud, sus aguas siempre azules proporcionan paisajes increíblemente bellos. En las cercanías del lago viven tres minorías muy...
Viajar a la provincia de Yunnan - conocer un nuevo Shangrilá Yunnan es la provincia más interesante de China y la más recomendable para los que busquen viajar a lugares exóticos o planeen realizar un segundo viaje a China. Su situación, en el extremo sur-occidental...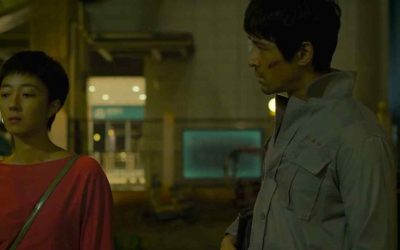 Diao Yinan-El lago del ganso salvaje En Breve: Una película para ver y disfrutar. Un argumento original, muy bien llevado, que mueve a los protagonistas por ambientes urbanos degradados, en los que la maestría del equipo artístico consigue dotar de una ingenua...
El Gran Canal de China El Gran Canal fue construido por vez primera durante la dinastía Sui (581-618). Su diseño original semejaba una ye "Y" cuya pata señalará al oeste, pues comunicaba por una parte las ricas tierras del delta del río Yangtzé con la capital Luoyang,...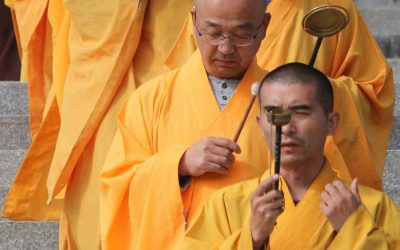 Las religiones de China Cada pueblo tiene la religión que hereda de los antepasados. Este aforismo ampliamente difundido es en China más cierto que en otros países. Los estudiosos dicen que la primitiva religión de los chinos, como de los pueblos que vivían cerca de...