SOME PHILOSOPHICAL SCHOOLS IN BUDDHA'S TIMES
Peter Harvey. Buddhism: Teachings, History and Practices. Cambridge University Press. 2013.
(Excerpts from the book. Page 11 and ff.)
In its origin, Buddhism was a Samana-movement. Samanas were wandering 'renunciant' thinkers who were somewhat akin to the early Greek philosophers and mystics. The Samanas rejected the Vedic tradition and wandered free of family ties, living by alms, in order to think, debate and investigate. The main Samana groups of Buddha's time were:
 JAINS
Jainism was founded, or at least led in the Buddha's day, by Vardhamāna the Mahāvīra, or 'Great Hero'. It teaches that all things, even stones, are alive, each containing a Jīva, or 'Life-principle'. These are seen as individually distinct, rather like the Western idea of a 'soul' but unlike the universal Ātman of the Upanisads, and to be naturally bright, omniscient and blissful. The aim of Jainism is to liberate one's Jīva from the round of rebirths by freeing it from being weighed down by an encrustation of karma, seen as a kind of subtle matter. The methods of doing so are primarily austerities such as fasting, going unwashed and pulling out the hair, so as to wear out the results of previous karma, and self-restraint, total non-violence to any form of life, and vegetarianism, so as to avoid the generation of new karma. The free-will of the Jīva is emphasized, though even actions such as unintentionally killing an insect are held to generate karma.
AJIVIKAS
Their founder was Makkhali Gosāla (Skt Maskarin Gośāla). Gosāla's key doctrine was that niyati, or impersonal 'destiny', governed all, such that humans had no ability to affect their future lives by their karma: actions were not freely done, but were determined by niyati. Gosāla thus believed in rebirth, but not in the principle of karma as that which regulates the level of a person's rebirth. The 'Life-principles' of living beings are driven by niyati alone through a fixed progression of types of rebirths, from a low form of animal to an advanced human who becomes an Ājīvika ascetic. The Ājīvikas practised rigorous asceticism such as fasting, nakedness and perhaps also disfiguring initiations, and aimed to die by self-starvation (as Vardhamāna in fact did), as a fitting way to end their last rebirth.
MATERIALISTS
The Materialists' aim was to lead an abstemious, balanced life which enjoyed simple pleasures and the satisfaction of human relationships. They denied any kind of self other than one which could be directly perceived, and held that this was annihilated at death. They therefore denied the idea of rebirth, and also those of karma and niyati. Each act was seen as a spontaneous event without karmic effects, and spiritual progression was not seen as possible.
SKEPTICS
The Skeptics responded to the welter of conflicting theories on religious and philosophical issues, and the consequent arguments, by avoiding commitment to any point of view, so as to preserve peace of mind. They held that knowledge on such matters was impossible, and would not even commit themselves to saying that other people's views were wrong. The Buddha saw this evasive stance as 'eelwriggling', though he shared the wish to step aside from the 'jungle' of conflicting views, and avoid dogmatic assertions built on flimsy grounds.
More posts on Chinese culture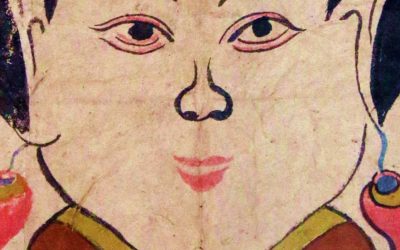 From Leyendas de la Diosa Madre. Pedro Ceinos Arcones. Miraguano, 2007. Anyone who approaches the literature of the minorities of Southern China will discover numerous works where the leading role is played by a female goddess or deity. Whether dedicated to the...
More posts on China ethnic groups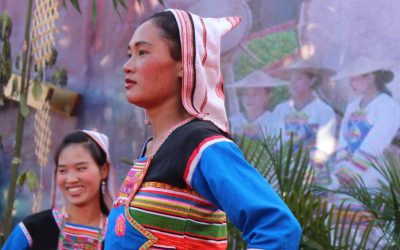 Pedro Ceinos-Arcones. China's last but one matriarchy: The Jino of Yunnan. 2018 Jinuos' main religious specialists are bailabao, mopei and zhalai or Blacksmith. The oldest man of the main clan in the village is called zhuoba or mother of the village; the oldest of the...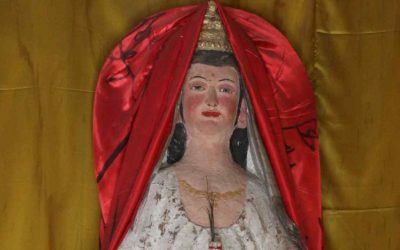 The rituals performed at birth suggest that in the Naxi traditional thought the entering of the Sv life god in a person is a gradual process developed during the last term of pregnancy and the first days of life, and that this process is considered complete in a first...
Hidden in the tropical mountains of China's southern border lives one of its most interesting minorities: The Jino nationality. With a population of only 21,000 people they are one of the less known ethnic groups in China, who in the past were often confused with the...
The Dong are one of the minorities of China with a large population. According to the census of the year 2000 their population was 3,000,000 people. They live mainly in Guizhou Province (approximately 1,800,000 people), along a fringe of flat lands that cross the...
Santasombat, Yos. Lak Chang: A Reconstruction of Tai Identity in Daikong. Canberra, AUS: Pandanus Books, 2001. p 1. (Introduction) The Tai ethnic group, in its different branches, is beyond any doubt one of the most widespread of any ethnic group in the Southeast...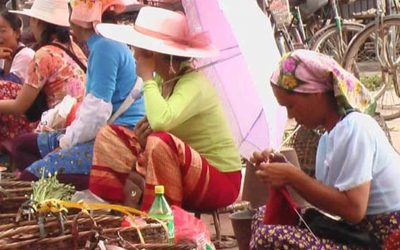 The sacred forests of the Dai: Protecting the ancestors - protecting nature. Among the indigenous peoples that inhabit the south of China, there are a good number that have near their villages a small grove that they consider sacred. Usually they believe that this...