Chinese character 次 second, times
second
times, order
inferior
remain
stand.
HSK – 2

STROKES – 6

RADICAL – 冫

Elements  —-  two 二  + open mouth 欠. Phonetic series 次.
This is two 二 breaths (or two sneezes) with an open mouth 欠, emphasizing the second one. Second > secondary > times > order > arrange > arrange hair (of woman). It is also the modern form of an OBC that showed a military encampment > place > remain > stand.
其次    qícì – next; second.
次序    cìxù – order, sequence (order + order)

Two breaths to mean second, for the second breath. First and second give the idea of counting > order. It also give the meaning of times, once, twice….
From second we have also the idea of something of second category, then inferior. Something of inferior category remains in a place, nobody want to take it. From remain > stand (a person who remains). Stand is rarely used but important to understand other characters of this family.
More posts on Chinese characters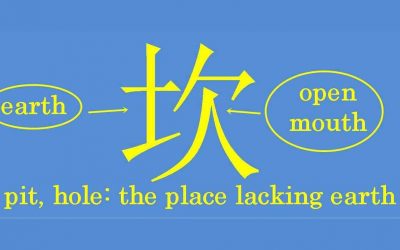 Chinese character 坎 kǎn – pit, hole 1. pit, hole 2. bank (of river) 3 ridge HSK - STROKES - 7 RADICAL - 土Elements  ----  Open mouth 欠 + earth 土. Phonetic series 欠. A pictogram of a hole in the earth: the place lacking 欠 earth 土.垄坎  lǒngkǎn ridge between fields.In OBC...