Chinese character 吹 chuī – cook
1. pit.
2. hole.
3. bank (of a river).
4. ridge

HSK –
STROKES –

RADICAL – 土

Elements  —-  An open mouth (lacking)  欠 + earth 土 .
Phonetic series 欠.
A pictogram of a hole in the earth: the place lacking 欠 earth 土.
垄坎lǒngkǎn ridge between fields.
More posts on Chinese characters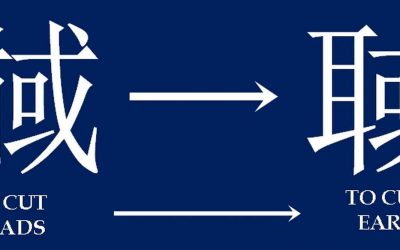 How a change in writing changed history In ancient China, enemies'  heads were cut off for several different reasons: enemies captured alive as part of a ritual intended to provide power to the victor, during battle to witness the number of dead enemies and collect...