Caracter chino 欠 qiàn – bostezar

1. bostezar
2. deber
3. faltar
4. carecer.  

HSK – 6

TRAZOS – 4

RADICAL – 欠

Elementos  —-  Pictograma de una persona con la boca abierta.
Serie fonética 欠.
La parte superior evolucionó desde el pictograma de una boca abierta.  Una persona 人 con la boca abierta está bostezando o trata de combatir la falta de aire. Falta de aire > faltar, carecer > deber.
欠缺    qiànquē – falta, deficiencia (faltar + faltar)
欠债    qiànzhài – deber (deber + deuda)

More posts on Chinese characters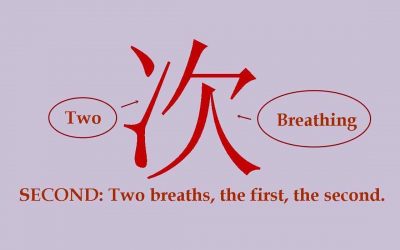 Chinese character 次 second, times second times, order inferior remain stand. HSK - 2 STROKES - 6 RADICAL - 冫Elements  ----  two 二  + open mouth 欠. Phonetic series 次. This is two 二 breaths (or two sneezes) with an open mouth 欠, emphasizing the second one. Second >...