Now is the time to ask him something about Taoism, I decided, and I poured out my questions. He looked up at me with his innocent, childish eyes, his smile gentle but, I thought, slightly ironical.
'Take time, observe and learn,' he said simply. 'Words spoken in haste will not stick; a cup of water splashed into a parched field will do it no good. It is only a slow and gentle rain that will saturate the soil and produce life.' He became silent ready to resume his work.
 His rebuke abashed me. I saw what he meant. He probably thought I was an idle tourist, or worse, a young writer, who wanted to learn something about Taoism in an hour or so, and then write a smart article, boasting of the mysteries revealed to him. Seeing my obvious confusion, the old man relented. His face was all smiles now, but his eyes became thoughtful.
  'If you want to learn about the Eternal Tao, do not be casual and in a hurry. Don't glean too much from too many books, for each book is full of opinions, prejudices and corruptions.
Read only one book and only one—our Old Master's Taoteking, and then try to understand it, not by juggling the words and meanings, but intuitively, through your heart and spirit. Don't ask too many questions, but patiently watch what we Taoists do, and perceive the hidden motives of our actions, and not that which is only for display.
Do not be guided so much by your intellect as by faith, love and your heart, which is another name for understanding and compassion. What you need is wisdom, and not knowledge; for if one has wisdom, knowledge will come naturally. Always remember that the Eternal Tao is Infinite Wisdom, Infinite Love and Infinite Simplicity.' And with this the old man took up his pickaxe and resumed his hoeing of the bush.
From: Peter Goullart. The monastery of Jade Mountain. 1961
More posts on Chinese culture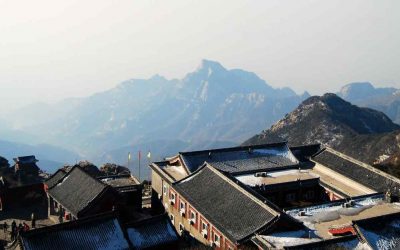 Taishan Mountain, life and death in Chinese culture, according to the work of Edouard Chavannes  Mountains are, in China, divinities. They are considered as nature powers who act in a conscious way and who can, therefore, be made favourable by sacrifices and touched...
More posts on China ethnic groups
Hidden in the tropical mountains of China's southern border lives one of its most interesting minorities: The Jino nationality. With a population of only 21,000 people they are one of the less known ethnic groups in China, who in the past were often confused with the...
The Dong are one of the minorities of China with a large population. According to the census of the year 2000 their population was 3,000,000 people. They live mainly in Guizhou Province (approximately 1,800,000 people), along a fringe of flat lands that cross the...
Santasombat, Yos. Lak Chang: A Reconstruction of Tai Identity in Daikong. Canberra, AUS: Pandanus Books, 2001. p 1. (Introduction) The Tai ethnic group, in its different branches, is beyond any doubt one of the most widespread of any ethnic group in the Southeast...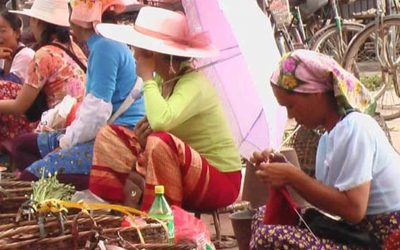 The sacred forests of the Dai: Protecting the ancestors - protecting nature. Among the indigenous peoples that inhabit the south of China, there are a good number that have near their villages a small grove that they consider sacred. Usually they believe that this...