Last posts in English sections
Chinese character 次 second, times second times, order inferior remain stand. HSK - 2 STROKES - 6 RADICAL - 冫Elements  ----  two 二  + open mouth 欠. Phonetic series 次. This is two 二 breaths (or two sneezes) with an open mouth 欠, emphasizing the second one. Second >...
Pedro Ceinos-Arcones. China's last but one matriarchy: The Jino of Yunnan. 2018 Jinuos' main religious specialists are bailabao, mopei and zhalai or Blacksmith. The oldest man of the main clan in the village is called zhuoba or mother of the village; the oldest of the...
From Leyendas de la Diosa Madre. Pedro Ceinos Arcones. Miraguano, 2007. Anyone who approaches the literature of the minorities of Southern China will discover numerous works where the leading role is played by a female goddess or deity. Whether dedicated to the...
On the left side was a densely wooded rocky hill. Its steep slope was carved into fantastic figures of unicorns, leogryphs and other mythological animals, and statues of gods and saints. They had been fashioned out of rock by the monks more than fifteen centuries ago....
Últimos posts en las secciones en español
Fragmento de Historia mínima de China. Pedro Ceinos Arcones. Miraguano, 2018. Desde el surgimiento del poder político basado en las primeras confederaciones de aldeas, los dirigentes chinos utilizaron de forma masiva la mano de obra para ir consiguiendo mejoras en la...
欠 qiàn – bostezar; deber; faltar, carecer.  La parte superior evolucionó desde el pictograma de una boca abierta.  Una persona 人 con la boca abierta está bostezando o trata de combatir la falta de aire. 欠缺    qiànquē – falta, deficiencia (faltar + faltar) 欠债   ...
Pedro Ceinos Arcones. A La Sombra de la Diosa: Cultura y mitología matriarcal entre los Jinuo del Sur de China. Dancing Dragons Books. 2020. Los principales especialistas religiosos de la minoría Jino el bailabao, el mopei y el zhalai o herrero. Al hombre más viejo...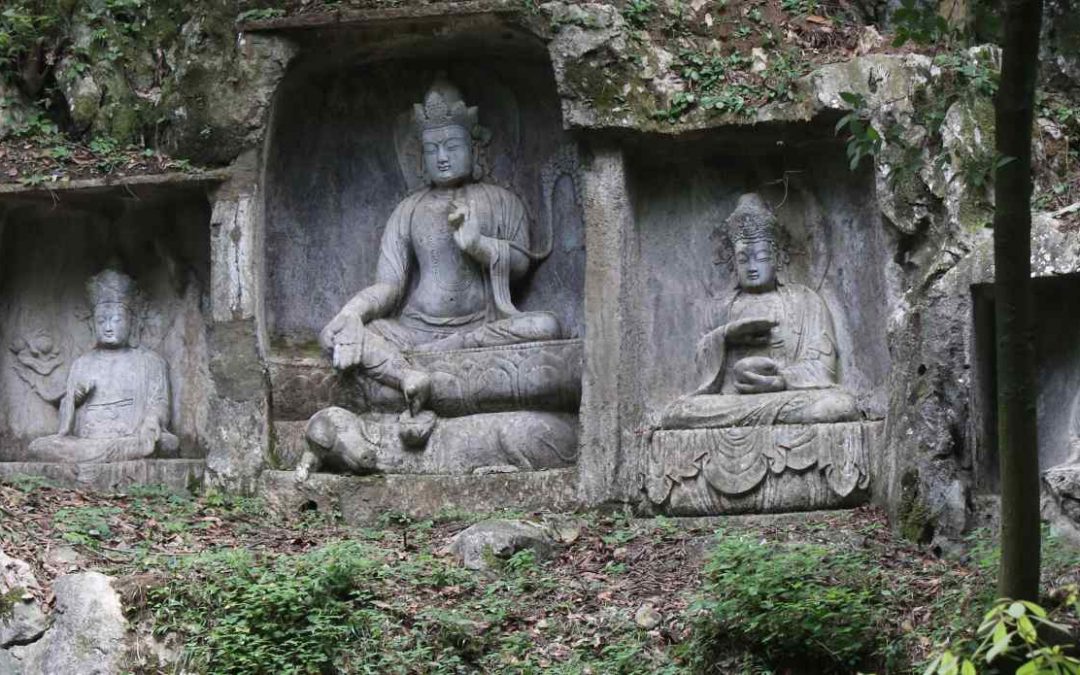 La capital de la provincia de Zhejiang cuenta con una población de 3,6 millones de personas. Es una de las ciudades más hermosas de China. Situada a la orilla río Qiantang, con el famoso Lago del Oeste en su parte occidental, Hangzhou se ha visto embellecida a través...
Ultimi articoli nelle sezioni italiane
Caratteri cinesi 满 mǎn – pieno pieno soddisfatto molto HSK -3 tratti - 13 RADICALE - 氵 La parte destra deriva da un pittogramma arcaico di due 两 contenitori 鬲 legati saldamente. Acqua 氵 che scorre da due两 contenitori 鬲 collegati, che significa "pieno".满意    mǎnyì –...